March 2nd, 2021 – Hospitality NL is pleased to announce the 2020 recipient of the Silver Anniversary Scholarship is Colin Rose.

"In this unprecedented year of change and uncertainty, now more than ever it is crucial to invest in the bright futures of Newfoundland and Labrador's youth", says Hospitality NL Chair, Brenda O'Reilly. "Colin, the recipient of this year's Silver Anniversary Scholarship, shows tremendous potential and we are thrilled to play a small part in what I'm sure will be a very successful career."

Established in 2008 for Hospitality NL's 25th anniversary year, the Silver Anniversary Scholarship is generously supported by the Boone family and the Sparkes family, two families with a long tradition of innovation and leadership within the tourism community. Each year, the Silver Anniversary Scholarship(s) is awarded to a dependent or employee of a Hospitality NL member to assist with the cost of post-secondary education and are awarded based on educational goals and direction, academic performance, extra-curricular activities and community involvement.

The recipient will receive a $1500 scholarship.

Hospitality Newfoundland and Labrador, the provincial tourism industry association for over 37 years, is dedicated to advancing growth in tourism through advocacy efforts, skills and knowledge development and membership opportunities.

-30-

Media Contact:
Shanelle Clowe
Manager, Advocacy and Communications
Hospitality Newfoundland and Labrador
P: 709-722-2000 ext. 231
E: sclowe@hnl.ca
Background of Recipient:
Colin Rose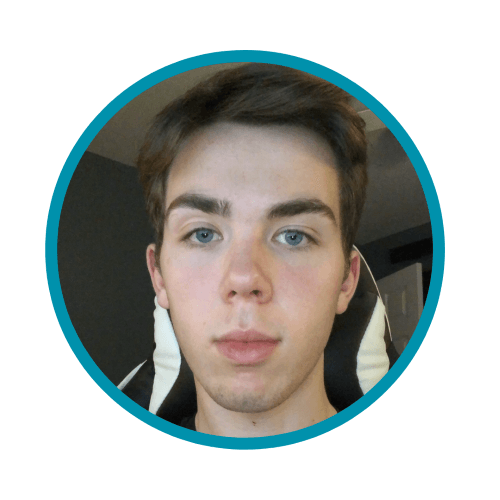 Colin Rose is a Business and Accounting student from the small town of Fortune. Passionate about his community, Colin has volunteered many hours coaching local youth and basketball teams and worked closely with members of the community during his time at the Fortune Green Depot. His time at SPM Ferry Office allowed him to work in a fast-paced environment, which he attributes to the development of his self confidence and understanding of the tourism industry.
A natural leader, Colin has stepped up in his community with the desire to improve his leadership skills. He prides himself on his ability to coach local youth in his hometown while helping them develop values of respect and teamwork. Colin has also occasionally taken on the duty of caring for local children in his neighborhood, demonstrating a brilliant sense of community togetherness and responsibility. In his free time, Colin takes part in regular resistance training at the local YMCA, and plays hockey and basketball, two extracurricular activities he knows have helped him develop time-management and goal-setting skills.
Colin is excited to pursue a career as a CPA and looks forward to a future where he can use the many skills he's learned from his community involvement, volunteer work, and extracurricular activities.
Colin is the son of Hospitality NL member Brian Rose, Owner/Operator of Hotel Fortune – a recently built, modern and luxurious hotel in Fortune, Newfoundland and Labrador, the "Gateway to St. Pierre & Miquelon".