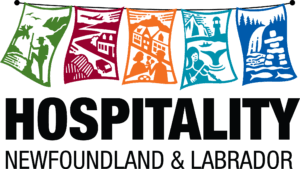 Presented by the Hospitality Newfoundland and Labrador, this award will recognize an individual or company in the Food & Beverage sector within the province who exhibits exceptional dedication to quality service and outstanding commitment to the tourism industry, making a solid contribution to the communities in which they live.
Please note: 

Nominees must be approved under the Tourism Assurance Plan. Learn more.
Nominees must be members of Hospitality NL in good standing.
Nominees must be in operation for a minimum of two years.
Only complete nomination forms will be accepted.
Nominations must adhere to the word limit and supporting documentation guidelines.
To submit a nomination for the Food and Beverage Award of Excellence, complete the following 4-part nomination form.
*Deadline for submission is Tuesday, December 20th, 2022*
2023 Food & Beverage Award