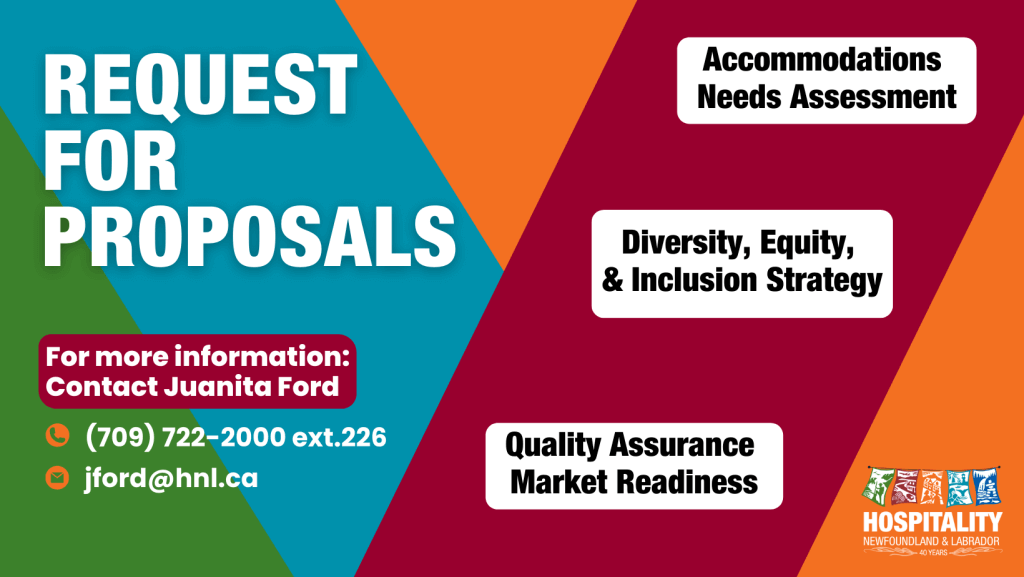 Hospitality NL is the Tourism Industry Association of Newfoundland and Labrador, representing tourism/hospitality operators throughout the province in all sectors and regions. The mandate of Hospitality NL includes the responsibility to support the development of a professional workforce and improve the competitiveness, quality, and market readiness of the tourism industry.
This Request for Proposals (the "RFP") is an invitation by Hospitality Newfoundland and Labrador ("Hospitality NL") to submit proposals for the provision of professional services as further described in Section 4.2 Scope of Work and Deliverables.

Hospitality NL is seeking proposals from qualified and experienced suppliers for 3 separate potential projects. Details and timelines can be found within each RFP by clicking below.