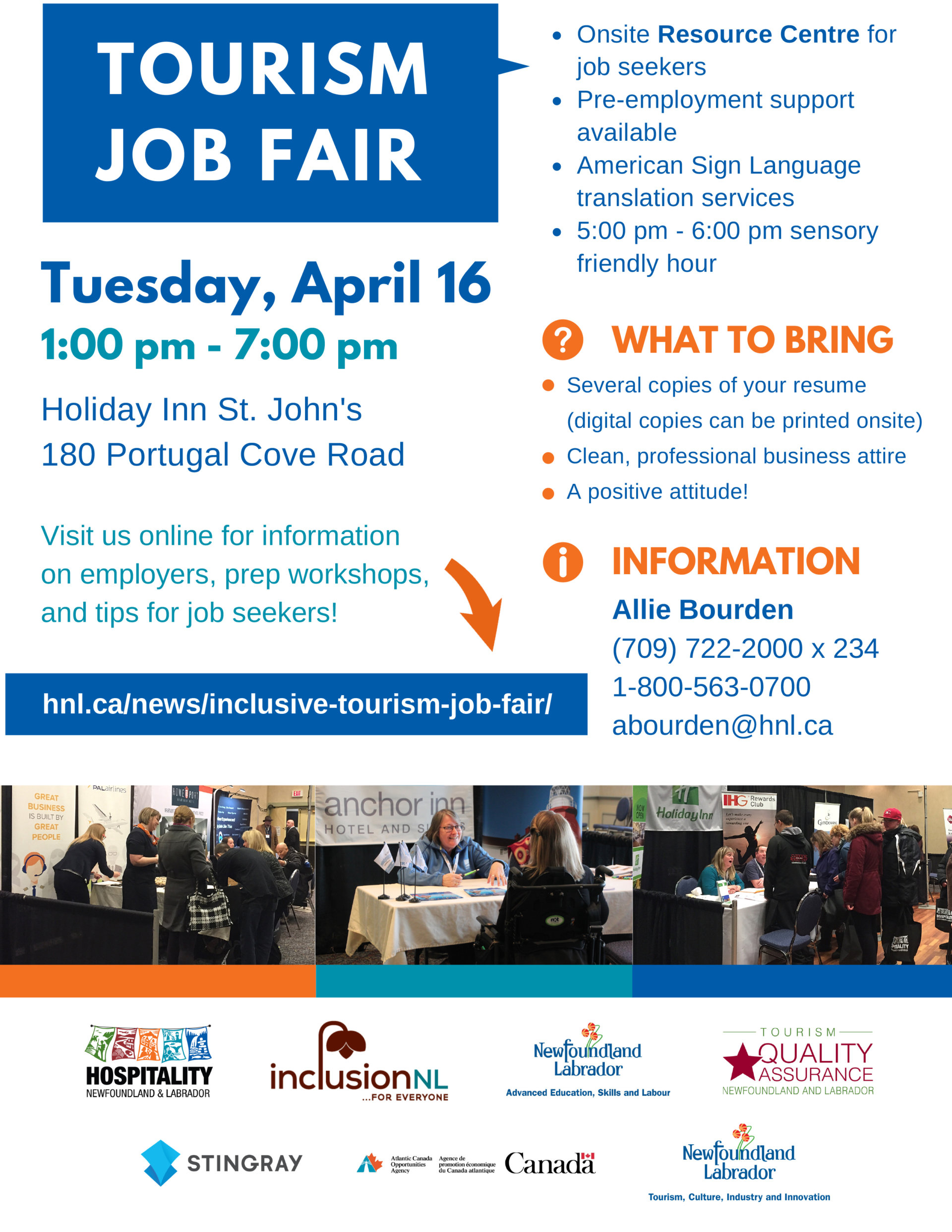 Tourism is everywhere and whether you're looking for short-term income, a flexible job opportunity or rewarding career you'll find an opportunity that's right for you in tourism – one of Canada's fastest growing industries!
Join Hospitality NL and our partners for a chance to meet with local employers in the tourism & hospitality industry who are currently hiring.
WHEN: Tuesday – April 16th, 2019
WHERE: Holiday Inn St John's – 180 Portugal Cove Road
TIME: 1:00 pm – 7:00 pm
This event is free and open to all who would like to attend!
Resource Centre:
We are pleased to offer an onsite Resource Centre to help prepare you to enter the job fair and meet with employers! Our partners will be offering pre-employment support including developing cover letters and résumés, interview preparation, and printing services.
Participating Employers:
Bier Markt
Ches' Snacks
Fairfield Inn & Suites by Marriott St. John's
Fogo Island Inn
Historic Sites Association of NL (Heritage Shops)
Holiday Inn St. John's
Murray Premises Hotel
PAL Airlines
Sunshine Inn (Twillingate & Beyond)
Tim Horton's (Mount Pearl)
To view a list of the job descriptions click here!
Optimizing Your Success at the Job Fair
Click here for 50 Tips for Job Seekers
Supported By