Better Together

Hospitality Newfoundland and Labrador is proud to have a membership agreement with Restaurants Canada, the national association representing Canada's diverse and dynamic restaurant and foodservice industry.
Through this agreement, Hospitality NL's independent foodservice members are recognized as Association Members of Restaurants Canada, with access to numerous benefits including their national affinity partner programs, digital communication, education and research assets, as well as access to special Restaurants Canada industry events. Restaurants Canada is at the forefront of critical issues and their advocacy efforts place them at the table with government on a national level to ensure the best possible outcome for business owners and operators, employees and customers.
Benefits
As a food and beverage business, when you become a member of Hospitality Newfoundland and Labrador, you are also becoming an Association Member of Restaurants Canada. For a single membership fee, you get benefits from TWO leaders in the tourism and foodservice industry, provincially and nationally! In addition to the benefits you receive as a member of Hospitality NL, you will receive the following benefits as a member of Restaurants Canada:
Subscription to all Restaurants Canada's digital assets; Menu magazine, Bite and Insider e-news
Access to Restaurants Canada's and Groupex Systems Canada's national affinity partner programs such as:

custom built foodservice insurance program
Canada's largest foodservice buying group
tax and legal protection services
vehicle fuel savings
various training programs
plus so much more!

Access to industry webinars, education and digital research reports
Exclusive member pricing for provincial Restaurants Canada events
Four complimentary tickets to the annual national Restaurants Canada trade event – the RC Show
Full Restaurants Canada Membership Option
Hospitality NL members can also choose to become a full Restaurants Canada member, at a discounted Association rate! A full Restaurants Canada member will receive all the Association Member benefits listed above and:
member portal access including demographic and market intelligence
printed copies of key publications including Menu magazine and Foodservice Facts, etc.
access to all Restaurants Canada research reports
VIP access to the RC Show and regional events
If you would like to learn more about becoming a member of Hospitality Newfoundland and Labrador and Restaurants Canada, please contact Hospitality NL's Membership Coordinator, Susie Greene, at sgreene@hnl.ca or 1-800-563-0700 ext. 224.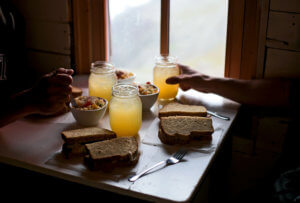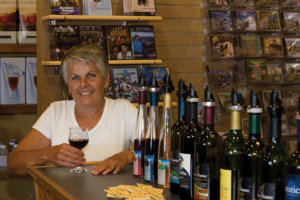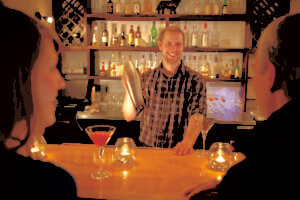 Photos from NL Tourism (L-R): Ferryland Lighthouse Picnics, ©Egzi Polat | Auk Island Winery, © Copyright Barrett & MacKay Photo | Aprés skiing, Corner Brook