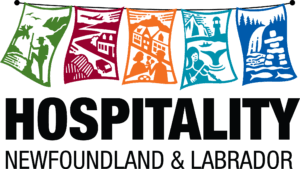 This award is presented by Hospitality NL and Newfoundland and Labrador Tourism to an individual or organization that recognizes and promotes the pursuit of cultural expression within the tourism industry.
Cultural Tourism in Newfoundland and Labrador is the offering of an enhanced product and/or experience that celebrates the inherent value of a community's culture, heritage, and lifestyle. These unique attributes serve to inspire the creation of skilled interpretive opportunities such as crafts, cuisine, the visual and performing arts, literature, the landscape, historic sites, outdoor adventure, festivals, accommodations, and special celebrations which contribute to the tourism industry.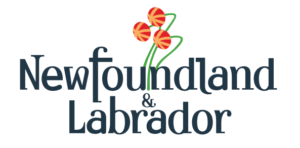 The purpose of the Cultural Tourism Award is to promote the innovative pursuit of cultural expression within the tourism industry. The Cultural Tourism Award will recognize and reward progressive efforts which result in enriched cultural tourism experiences.
Please note: 
Nominees must be approved under the Tourism Assurance Plan. Learn more.
Nominees must be members of Hospitality NL in good standing.
Only complete nomination forms will be accepted.
Nominations must adhere to the word limit and supporting documentation guidelines.
Previous Award Winners:
2023       Spirit of Newfoundland Productions
2022       Sullivan's Songhouse, Calvert
2021       French Rooms Cultural Centre and Bread Oven, Port au Choix
2020       Bell Island Community Museum & No. 2 Mine Tour, Bell Island
2019       Northern Lights Dog Sledding, Happy Valley-Goose Bay
2018       Bonavista Biennale – Encounters on the Edge, Bonavista
2017       The Rooms, St. John's
2016       Battle Harbour Historic Trust, Battle Harbour
2015       Wooden Boat Museum of NL, Winterton
2014       Shorefast Foundation, Fogo Island
2013       Cupid Legacy Center, Cupids
2012       The Craft Council of Newfoundland and Labrador
2011       Mummers Parade and Festival, St. John's
2010       McCarthy's Party, St. John's
2009       Festival 500, Choral Music Festival, St. John's
2008       Shirley Montague, Musician & Storyteller, Remembering the Red Bay Basques Project
2007       Downhome Inc., St. John's/Province Wide
2006       Jim Payne, Musician, Notre Dame Bay
2005       Lighthouse Picnics, Ferryland
2004       Dave Boyd, Prime Berth Twillingate Fishery & Heritage Centre
2003       Cape Freels Heritage Trust
2002       Spirit of Newfoundland Productions, St. John's; AND Gros Morne Theatre Festival, Shallow Bay
2001       Historic Sites Association of Newfoundland & Labrador, Province Wide
2000       Newfoundland Symphony Youth Choir
1999       The Colony of Avalon, Ferryland
1998       Viking Trail Tourism Association, Viking Encampment, L'Anse Aux Meadows
1997       Rising Tide Theatre, Trinity
To submit a nomination for the Cultural Tourism Award, complete the following 4-part nomination form.
*Nominations open on Monday November 27th, 2023 & close on Wednesday December 20th, 2023 at 11:59pm (NST).
2024 Cultural Tourism Award of Excellence