History of the NL Tourism Board
In February 2009, the Honourable Minister Clyde Jackman, former Minister of Tourism, Culture and Recreation, unveiled UNCOMMON POTENTIAL: A Vision for Newfoundland and Labrador Tourism (Vision 2020). Vision 2020 was developed over a three year period under the guidance of a Vision Steering Committee. The Vision Steering Committee consisted of representatives from government and industry, consultant expertise and industry consultation.
The first step in Vision 2020 was to create a Tourism Board; an industry-government team committed to ensuring that it reaches Vision 2020's target of doubling annual tourism spending by 2020. The implementation of this partnership would allow industry and government to work together in a more cooperative and cohesive manner.
The Newfoundland and Labrador Tourism Board was established in June 2009. The mandate of the Board is to advise on the implementation of Vision 2020. The Board will report annually to the Minister on the status of its developments and recommendations.
The structure of the Tourism Board calls for fourteen representatives; Chair, four industry leaders, five Destination Management Organizations leaders and four government leaders. Members will serve for two-four years and are selected/appointed in conjunction with Hospitality Newfoundland and Labrador, the Province's five Destination Management Organizations and Government. The Board is further supported by staff from each of the representative partners.
NL Tourism Board Directors
Darlene Thomas, Government appointed Chair
Larry Laite, Chair, Hospitality Newfoundland and Labrador
Rex Avery, Hospitality Newfoundland and Labrador representative
Steve Denty, Hospitality Newfoundland and Labrador representative
Roger Jamieson, Hospitality Newfoundland and Labrador representative
Ian Stone, Chair, Go Western Newfoundland
Elizabeth Taylor, Chair, Destination St. John's
Cory Abbott, Chair, Adventure Central Newfoundland
Brian Rose, Chair, Legendary Coasts of Eastern Newfoundland
Angela Gilley, Chair, Destination Labrador
David Boland, Program Manager, Atlantic Canada Opportunities Agency, Newfoundland and Labrador office
Ted Lomond, Deputy Minister, Department of Tourism, Culture, Industry & Innovation
Carmela Murphy, Assistant Deputy Minister of Tourism, Culture & Heritage, Department of Tourism, Culture, Industry & Innovation
Gillian Skinner, Assistant Deputy Minister, Department of Tourism, Culture, Industry & Innovation
NL Tourism Board Chair, Darlene Thomas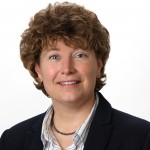 Since becoming a tourism business owner just nine short years ago, Darlene Thomas has made an impressive contribution to Newfoundland and Labrador's tourism industry. A former professional golfer and instructor, Darlene moved to Woody Point in the fall of 2005. With a love for the Gros Morne region and all it has to offer residents and visitors alike, Darlene and her late husband Ken opened Seaside Suites, Seaside Souvenirs, Seaside Deli & Dairy Bar, and in the  spring  of 2015, the Bonne Bay Inn.
Since joining tourism, Darlene has become a champion of the industry, pushing to advance the industry's priorities and potential. An active volunteer, Darlene has served as Hospitality NL Chair and on the Board of the Gros Morne Cooperating Association and the Newfoundland and Labrador Tourism Board. She has also been an active industry representative at the Atlantic Canada Tourism Partnership on both marketing and management committees and the Hotel/Motel Association of NL.
As a passionate tourism business owner/operator in this province, Darlene believes in the industry's collective Vision and the industry's potential as a renewable resource worth investing in.