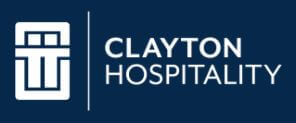 This award has been put forth by the Sparkes Family in recognition of the contribution their father made to the tourism industry in Newfoundland & Labrador. This award will recognize an individual or company in the accommodations sector within the province who exhibits exceptional dedication to quality service and outstanding commitment to the tourism industry, making a solid contribution to the communities in which they live. These are all qualities of Clayton Sparkes and the Sparkes Family deemed it fitting that an award recognizing these characteristics in others be presented in his name.
Please note
• Nominees must be approved under the Tourism Assurance Plan. Learn more.
• Nominees must be a member of Hospitality Newfoundland and Labrador.
To submit a nomination for the H. Clayton Sparkes Accommodator Award of Excellence, complete and submit the following 4-part nomination form.
*Deadline has been extended to Wed. March 24th, 2021*