Webinar – Customer Relationship Management (CRM)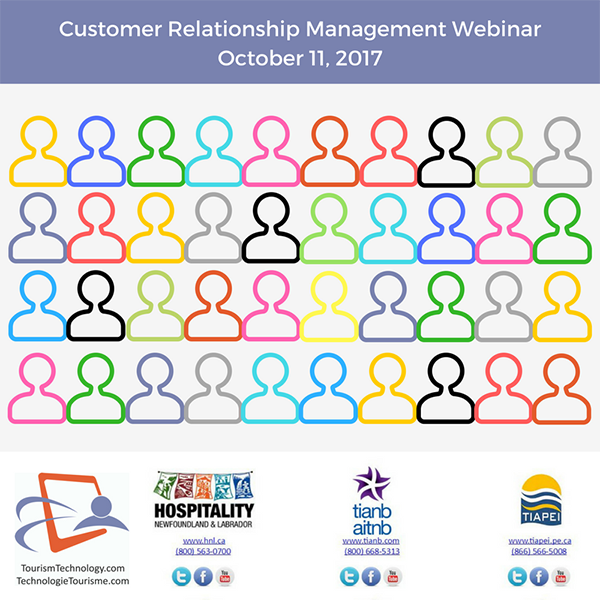 Join Jake McLaren from Larmahil Wednesday October 11th at 2:oopm to take a closer look at internet user behaviour, habits around the tourism industry and how tourism operators can benefit from using CRM lead generation strategies to grow their customer base.
Chapters covered in this webinar include:
What is CRM?
Search Engine Keywords
Search Engine Optimization (SEO)
Website vs. Landing Page
Social Media Traffic
Blogging Traffic
Proudly presented by TourismTechnology.com, Hospitality Newfoundland and Labrador (HNL), Tourism Industry Association of New Brunswick (TIANB) and the Tourism Industry Association of P.E.I. (TIAPEI).
Presented by Hospitality NL in partnership with TourismTechnology.com and supported by the Department of Tourism, Culture, Industry & Innovation and Atlantic Canada Opportunities Agency (ACOA) through the TourismTechnology.com project.
Register
Registration has closed for this event.