Tourism Town Hall
Location:  The Capital Hotel, St. John's
Date: May 26, 2017
Time: 8:30 am to 2:00 pm
Tourism Town Hall will provide an opportunity for tourism business owners, operators and stakeholders across Newfoundland & Labrador better understand efforts being made on national tourism issues. The Town Hall will allow you to provide first hand input on issues affecting your business and the tourism industry such as; marketing, export readiness, government policies, financing and business development.
The event will provide a front-line forum exposure for governments, the Tourism Industry Association of Canada, Destination Canada, Hospitality NL and event sponsors to engage with you! Hospitality NL is pleased to welcome Vince Accardi, Director of Policy and Stakeholder Relations at TIAC and David Robinson, Vice President, Strategy & Stakeholder Relations at Destination Canada to this event.
Event Agenda:
8:30 am - Registration & Networking
9:00 am – Welcome Remarks – Craig Foley, CEO, Hospitality NL
9:15 am – TIAC Welcome
9:35 am – Destination Canada Presentation
10:15 am – Break – Networking
10:45 am – Facilitated Town Hall
12:30 pm – Luncheon
1:00 pm – Keynote Speaker – David Coletto
2:00 pm – Closing Remarks
Registration Fee:
HNL Members | $60.00 + HST = $69.00
Non-Members | $75.00 + HST = $86.25
Also included in the day is a luncheon with Keynote Speaker – David Coletto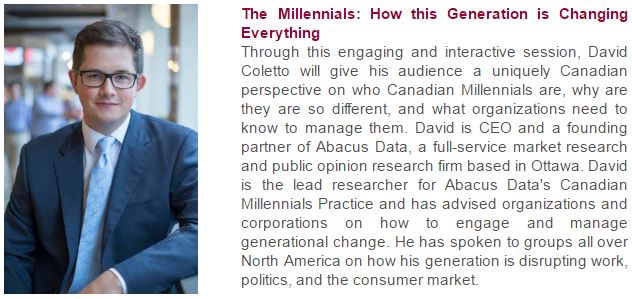 Accommodations:
The Capital Hotel | $104.00 + taxes (Available April 25 & 26, 2017)
This rate is applicable only to standard rooms with one or two queen beds. Deadline for booking this rate is April 30, 2017.
Cancellation Policy: Should it be required, cancellations must be received at least 48 hours prior to the workshop start time in order to guarantee a refund or training credit.
Register
Registration has closed for this event.