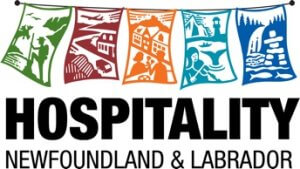 The Tourism Employee Award of Excellence recognizes a front-line tourism employee *who has demonstrated exemplary work performance, thereby enhancing business or customer satisfaction. This individual is valued for their outstanding service and seen as a key contributor to team success. When an individual staff member demonstrates a commitment to their role, it's visible in the guest experience. This employee's professionalism, dedication, attitude, and quality of service best represent excellence in Newfoundland and Labrador's tourism industry.
*Owner/operators and senior management personnel are generally not eligible for this award.
To be eligible for the annual Tourism Employee Award of Excellence: 
The applicant must be employed by a tourism-related business or organization operating within Newfoundland & Labrador.

 

The business/organization must be a member in good standing with Hospitality NL 

 

The business/organization must be approved under the Tourism Assurance Plan. (Learn more here:

https://hnl.ca/resources/about-tap

)

 
We encourage owners, operators, and managers to nominate someone from their team who exemplifies the following characteristics:
Positive attitude and dedication
Leadership, cooperation, and teamwork
Maintains exemplary work standards
Goes above and beyond to improve their organization
Commitment to visitor/customer satisfaction
The winner of this award will be invited to attend Hospitality NL's Annual Conference & Trade Show courtesy of the award sponsor from February 20th to 22nd, 2024 in St. John's. Their invitation will include transportation, accommodations, and a full delegate registration to attend the conference. The award will be presented at the Tourism Excellence Awards Gala during the conference on Thursday, February 22nd, 2024.
Previous Award Winners:
2023  Joy Cronin, Front Desk Agent–The Capital Hotel
To submit a nomination for the Tourism Employee Award of Excellence, complete the following nomination form.
*Nominations open on Monday November 27th, 2023 & close on Wednesday December 20th, 2023 at 11:59pm (NST).
2024 Tourism Employee Award of Excellence