Greg Oates
Chief Innovation Officer – NEXTFactor Enterprises
Presentation: The Future of Tourism Development (Keynote)
Greg Oates is Chief Innovation Officer at NEXTFactor Enterprises, which develops Destination Master Plans and Tourism Strategy Plans for all sizes of organizations in the global visitor economy. Additionally, he leads production of the bi-annual DestinationNEXT research in collaboration with Destinations International. Greg is also a consultant with the Skift Brand Strategy team, where he works with destination organizations to differentiate their value proposition in the leisure and business event sectors. Leveraging that insight, Greg speaks regularly at industry conferences about the future of destination marketing and management, based on best practices in regional collaboration.
---
Christina Miranda
Principal – Redpoint
Presentation: Which Came First: The Chicken, The Egg, or the Instagram Share?
With more than 40 visits to Atlantic Canada in the past five years, Chris has earned her status as an "honorary Canadian," a title affectionately bestowed by so many tourism executives throughout the region's four provinces. Chris is a passionate experience junkie, which fuels her expertise as a global tourism marketer for some of the largest – and smallest – travel brands in the world. She's the principal and co-founder of Redpoint, a NYC-based agency that offers marketing, PR, consulting, and training services to travel and hospitality companies. In this role, she helps build brands and make businesses stronger with both internal and external development and communication programs. She's a sought-after speaker, trainer, and consultant who has opened her brain – and her heart – to (literally) thousands of tourism professionals in Atlantic Canada through marketing, educational programs, and Best Practices Missions for the Atlantic Canada Agreement on Tourism, Taste of Nova Scotia, TIANS, HNL, Nova Scotia Tourism Agency, Miramichi River Tourism Association, Tourism New Brunswick, ACOA/Tourism Atlantic, South Shore Tourism Co-operative Ltd, and more. And she's taking lots of naps in preparation for HNL 2019 because she fondly recalls the level of social stamina NL-ers have at the end of each conference day. Learn more about Chris and Redpoint at redpointspeaks.com.
---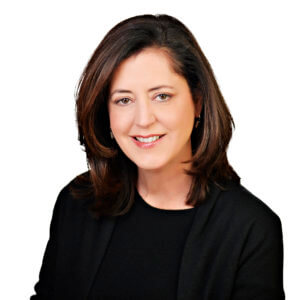 Charlotte Bell
President & CEO – TIAC
Presentation: National Tourism Panel
Charlotte was appointed President and CEO of the Tourism Industry Association of Canada (TIAC) in April 2015 where she is responsible for the overall leadership of the organization representing tourism interests at the national level. Canada's tourism success stems from its unique and plentiful attributes as a destination, the professionalism and dedication of operators and the tourism workforce, as well as a cohesive national association of tourism businesses that gets results on behalf of its members. Having spent more than 25 years in the broadcasting sector in Canada prior to this, Charlotte has an extensive background in advocacy, strategic planning and public affairs.
---
Shanna Munro
President & CEO – Restaurants Canada
Presentation: National Tourism Panel
Shanna Munro assumed the role of President and Chief Executive Officer of Restaurants Canada on June 1, 2016. A senior executive with extensive experience in the foodservice, retail, entertainment and financial services industries across North America, Shanna first joined the association as Chief Operating Officer in September 2015.
Shanna's career in the foodservice industry spans more than 25 years. She started her career with priszm Brandz, previously Scott's Restaurants, where she progressed from an hourly employee into a senior vice-president role overseeing multiple YUM! Brands concepts across Canada, including KFC, Pizza Hut, Taco Bell and Long John Silver. Prior to joining Restaurants Canada, Shanna served as President of Cash Converters, North America (Retail and Financial Services) and President and COO of Putting Edge Corp. (Retail and Entertainment).
Throughout her career, Shanna has earned a reputation as a transformational leader who ignites excitement and builds strong relationships with all stakeholders. She challenges the status quo and builds effective teams. In a nutshell: she gets the job done!
Shanna now plays a key leadership role in the country's largest association for the hospitality industry, and promotes an organizational culture that fosters commitment and passion for the 30,000 businesses that belong to Restaurants Canada — including restaurants, bars, caterers and other foodservice providers in communities across the country.
Shanna is originally from Ottawa and earned an MBA degree from University of Guelph. She is the mother of two daughters and resides with her husband in Newmarket, Ontario.
---
Keith Henry
President & CEO – Indigenous Tourism Association of Canada
Presentation: National Tourism Panel
Mr. Keith Henry is a Métis person that was born in Thompson, Manitoba and raised in Prince Albert, Saskatchewan. Mr. Henry achieved a B.Ed. from the University of Saskatchewan in 1995.
Mr. Henry began his career in 1995 with teaching positions and has become well known for his strategic administrative and negotiations skills. Since 1998 Mr. Henry has led numerous provincial, federal and industry negotiations on a variety of issues. He has been directly responsible for financial administration of a number of Aboriginal non-profits and has a proven track record of success.
Mr. Henry has become an international Aboriginal cultural tourism leader receiving Aboriginal/Indigenous recognition as the former CEO for Aboriginal Tourism Association of British Columbia (AtBC). In April 2014, the inaugural World Indigenous Tourism Alliance award recognized the work of AtBC and Mr. Henry's leadership. Mr. Henry has been spearheading the growth of authentic Aboriginal tourism in Canada as he worked to redevelop the national Indigenous Tourism Association of Canada as elected chair when this organization incorporated in April 2015. In October 2015 Mr. Henry took the full time role as the Indigenous Tourism Association of Canada's CEO.
In Canada Mr. Henry continues to be recognized across the country as one of the leaders in Aboriginal tourism and has led many new initiatives including the national strategy entitled "The Path Forward 2016-2021", contributions to the development of national standards on market readiness and authenticity, cruise industry opportunities and the national Aboriginal tourism research project on the economic value of Aboriginal cultural tourism. Mr. Henry was instrumental in the development of the national Aboriginal tourism strategy The Path Forward 2016-2021 which will focus on increasing Aboriginal market readiness, increasing jobs, and increasing revenues. Over the course of the last number of years Mr. Henry has been invited to numerous international locations to support Aboriginal tourism strategies.
---
Kelly Finlay
General Manager, The Wilds Resort & Conference Centre
Presentation: Tourism in Newfoundland & Labrador – An Operator's Perspective
With an education in tourism and business management, Kelly brings twenty three years' experience to the tourism industry. In the first half of her career, Kelly worked in sales for Canadian Pacific Hotels and Fairmont Hotels & Resorts; during this time she was awarded the President's Award for Top Sales Achievement in the company. Kelly continued her career in sales as Director of Sales and Marketing with Destination St. John's. For the past eleven years, Kelly managed hotels such as Courtyard by Marriott St. John's, The Leaside Group and Murray Premises Hotel. Kelly is currently General Manager of The Wilds Resort & Conference Center.
Kelly is a past Board Director of Hospitality Newfoundland and Labrador, Destination St. John's and St. John's Board of Trade. She is co-founder and past president of Rotary Club of St. John's After Hours where she was actively involved in building the organization and its mandate from the ground up. Kelly is a Tourism Certified Professional with Tourism HR Canada and conducts training sessions on networking and sales.
---
Michelle Rowsell
Owner/Operator, Indian Falls Chalets
Presentation: Tourism in Newfoundland & Labrador – An Operator's Perspective
Following a demanding 26-year career as a nurse, Michelle along with her husband and business partner Shawn decided that life is too short to say "what if" and were determined to make their dream of building a luxury resort come true. Indian Falls Chalets is located on the banks of Indian River near Springdale, the heart of tourism in Central Newfoundland. The 4.5-star vacation rentals are nestled in peaceful surroundings with world-class sport fishing, hunting and year-round outdoor on the doorstep. Indian Falls Chalets offers vacationers sense of cool, modern comfort and relaxed luxury in the wild and rugged landscape of beautiful Newfoundland.