Online Video Production Workshop
Whether you are new to video marketing or need to take your knowledge to the next level, this Online Video Production Workshop is for you. Learn the fundamentals to enhance your understanding of video marketing, and implement it into your own marketing strategy.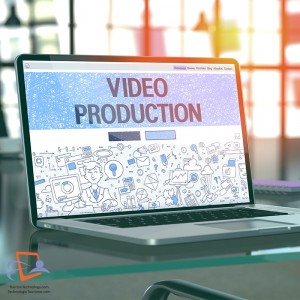 Visual content is great for online engagement, and video is no exception. Videos are a powerful way to capture attention and evoke emotions, and this online marketing tactic has been proven to positively impact viewer decision-making. Learn how to shoot in video format, the mediums for online video marketing, best practices and implementation for showcasing the incredible human experience that your Newfoundland and Labrador tourism operation offers.
Participants are encouraged to bring a laptop, tablet or other mobile device to facilitate a hands-on learning approach.
May 8, 2017 – St. John's
Hospitality NL member price (includes lunch) – $100 + HST
Non-member price (includes lunch) – $125 + HST
Instruction – Newfound Marketing
For more information, please contact Jennifer Brown, Technology Coordinator, at 722-2000 ext. 227 or jbrown@hnl.ca
Cancellation Policy: Should it be required, cancellations must be received at least 48 hours prior to the workshop start time in order to guarantee a refund or training credit.
TourismTechnology.com is a strategic partnership that aims to enable tourism operators in Atlantic Canada to improve their competitiveness through the effective utilization of online technology tools and resources. These training opportunities are supported by the Department of Tourism, Culture, Industry & Innovation and Atlantic Canada Opportunities Agency (ACOA) through the TourismTechnology.com project.