Webinar – Email Marketing: Boost Your Response Rate!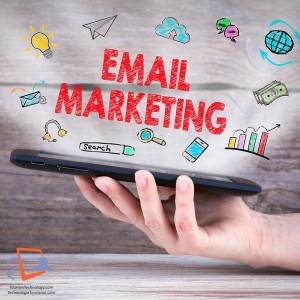 Email marketing is one of the most affordable, efficient and most influential ways to continuously engage your customers. Yet achieving the desired results can be a daunting task. If you want to learn the strategies and leverage email marketing to its full potential, you will need to consider all the factors which collectively impact each email campaign.
During this live presentation, Jason Farris of the Tourism Industry Association of New Brunswick (TIANB) will offer practical advice to help improve your email campaigns. Learn what a typical response rate in the tourism industry looks like, as well as how to ensure email delivery, boost the email open rate and improve click-through on calls to action.
Proudly presented by TourismTechnology.com, Hospitality Newfoundland and Labrador (HNL), Tourism Industry Association of New Brunswick (TIANB) and the Tourism Industry Association of P.E.I. (TIAPEI).
Presented by Hospitality NL in partnership with TourismTechnology.com and supported by the Department of Tourism, Culture, Industry & Innovation and Atlantic Canada Opportunities Agency (ACOA) through the TourismTechnology.com project.
Register
Registration has closed for this event.