Tourism Town Hall
Tourism Town Hall will provide an opportunity for tourism business owners, operators and stakeholders across Newfoundland & Labrador better understand efforts being made on national tourism issues. The Town Hall will allow you to provide first hand input on issues affecting your business and the tourism industry such as; marketing, export readiness, government policies, financing and business development.
The event will provide a front-line forum exposure for governments, the Tourism Industry Association of Canada, Destination Canada, Hospitality NL and event sponsors to engage with you!
Also included in the day is a luncheon with Keynote Speaker – David Coletto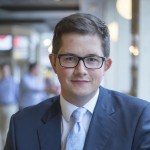 David Coletto is CEO and a founding partner of Abacus Data, a full-service market research and public opinion research firm based in Ottawa. With almost a decade of experience in the industry, David and his partners founded Abacus 7 years ago, and since then it has grown into one of Canada's most respected market research firms. David is the lead researcher for Abacus Data's Canadian Millennials Practice and has advised organizations and corporations on how to engage and manage generational change.
He has spoken to groups all over North America on how his generation is disrupting work, politics, and the consumer market. Abacus Data has provided data-based strategic advice to organizations such as the Broadbent Institute, NUPGE, NAV CANADA, the Air Canada Pilots Association, the Canadian Bankers Association, Shaw Communications, Imperial Oil, HealthPartners, Kids Help Phone, the Canadian Pharmacists Association, the Canadian Medical Association, the Canadian Real Estate Association, Leadnow, Food & Consumer Products of Canada, and many more. Earning a doctorate in Political Science from the University of Calgary in 2010, David is an Adjunct Professor at the Arthur Kroeger College of Public Affairs at Carleton University where he teaches courses on public affairs strategies, polling, and political marketing.
Location:  The Capital Hotel, St. John's
Date: May 26, 2017
Time: 8:30 am to 2:30 pm
Event Agenda:
8:30 am - Registration & Networking
9:00 am - Welcome Remarks – Craig Foley, CEO, Hospitality NL
9:15 am - TIAC Welcome
9:35 am - Destination Canada Presentation
10:15 am - Break – Networking
10:45 am - Facilitated Town Hall
12:00 pm - Luncheon
1:00 pm - Keynote Speaker – David Coletto
2:00  pm - Closing Remarks
Registration Fee:
HNL Members | $60.00 + HST = $69.00
Non-Members | $75.00 + HST = $86.25
Accommodations:
The Capital Hotel | $104.00 + taxes (Available April 25 & 26, 2017)
This rate is applicable only to standard rooms with one or two queen beds, should you require a room with a king size bed, it would be an additional $10 per night. Cut-off date for booking this rate is April 30, 2017.
Cancellation Policy: Should it be required, cancellations must be received at least 48 hours prior to the workshop start time in order to guarantee a refund or training credit.
Register
Please login or retrieve password/create account.
Login
Retrieve Password/Create Account
You've been registered. Please login to the left.