EDMO Tourism Seminar Series 2013 – Ferryland
EDMO is excited to offer the second of four tourism seminars in partnership with Hospitality NL and Bonavista Institute for Cultural Tourism!
All seminars are open to the public so please choose the one convenient for you – or attend all four!
Date: October 3, 2013
Location: Southern Shore Folk Arts Centre
Registration is $20.00 + hst members (EDMO and HNL)
$25.00 + hst Non Members
Agenda:
8:30 am Registration
9:00 am Packaging Destination Trails – Eva Gutsche – Stem Consulting
10:30 am Break
12:00 pm Lunch
1:00 pm Tourism Assurance Plan (Individuals with expertise in Liability Insurance, Electronic Payment Methods, Risk Management, Websites and Social Media.
3:00 pm Break
3:15 pm Questions and discussions
4:00 pm Conclusion
For information on other sessions check  here.
Backgrounder:
Eva Gutsche
STEM Consulting and Marketing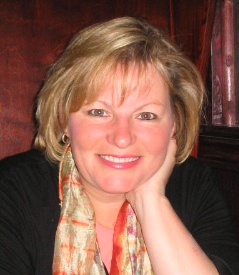 Eva has over 25 years experience in the Hospitality Industry, primarily in the areas of Sales, Reservations and Revenue Management. Eva has worked with a number of chain and independent hotel companies in Canada. In addition to a solid hands-on background, Eva has a MBA from Simon Fraser University, a Certificate in Hospitality Management from Centennial College and Strategic pricing and Revenue related courses from Cornell University. Eva is also a licensed Lumina practitioner and Insights practitioner working with psychometric and psychosocial tools helping individuals understand personal strengths, challenges an ways to enhance overall communication effectiveness.
An entrepreneur at heart, Eva took her experience, knowledge from numerous tourism projects and initiatives, formal education and training to form STEM Consulting and Marketing which has been providing training and consulting services for the past 10 years.
STEM provides training and consulting services extensively to the hospitality and tourism sector as well as a number of other sectors including financial services, software industry and pharmaceutical. STEM offers a variety of training and marketing services which address today's marketplace. From strategic planning, product development, diversifying your client base and improving overall performance, STEM provides the knowledge and tools to increase business in today's economy. STEM has worked with a number of chain, franchise and independent hotels, tourism associations, casinos and other related hospitality businesses. Clients have praised the applicability of the information, the clear and easy to implement content and interesting delivery of the training programs and workshops.
Eva is an experienced facilitator in the delivery of Tourism Packaging & Product Distribution workshops and has worked with numerous operators across Canada, assisting them in partnering and developing products and packages that consumers want to buy.
This half-day workshop has been designed to provide participants with the foundations of product planning, marketing and distribution. The program includes tools on effective product development, fundamentals of packaging and the logistics of strategic alliances and partnerships.
It is ideal for those looking to expand their current market reach and those wishing to have a fuller understanding of the logistics of developing travel packages and creating a short term and long term plan for new product.
Key Highlights:
 Tourism Industry Overview
 Today's traveller
Product development – What's hot!
Developing effective packages
Product marketing without spending a lot of money
A look at various distribution channels
Logistics of package – important things you need to know and consider
Next steps – putting it into action
Register
Registration has closed for this event.