2017 Job Fair

Are you having trouble recruiting and retaining qualified tourism employees? Get a jump start on the 2017 busy season at our inclusive Tourism Job Fair! Join Hospitality Newfoundland and Labrador and our partners for a day of networking with qualified potential employees, as well as an opportunity to learn recruitment and retention strategies.
WHEN March 22nd, 2017
WHERE Holiday Inn, St. John's
TIME 8:30am – 4:30pm
FEE* Hospitality NL Members: $175 + HST Non-Members: $200 + HST
*One booth per business
JOB FAIR SCHEDULE
8:00am – 10:00am: Booth Set-up
8:30am – 10:00am: Employers Breakfast with Guest Speaker
10:00am – 4:00pm: Job Fair Session
12:30pm – 2:00pm: Employers Lunch Buffet
4:00pm – 4:30pm: Booth Dismantle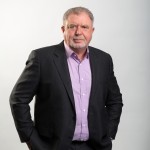 Mark Wafer is the owner of six Tim Horton's restaurants in Toronto. Over the past 22 years Mark and his wife Valarie have hired over 150 people with disabilities to fill meaningful and competitively-paid positions in all areas of the operations, from entry-level to logistics, production, and management. They currently employ 46 people with disabilities in a workforce of 250. Mark believes there is a clear business case for inclusive employment.
Mark is the co-founder of Canadian Business SenseAbility, Canada's national strategy on disability employment. He was a member of the Federal Governments panel on marketplace opportunities for people with disabilities and he is an adviser to many governments both in Canada and internationally. He is also a recipient of Canada's Meritorious Service Cross as well as the Ontario Medal for Good Citizenship. In 2014 he was inducted into the Canadian Disability Hall of Fame.
Registration Fee includes the following:
• 6' x 10' draped booth area (Due to space limitations, a maximum of two representatives is recommended)
• A skirted table with two chairs
• Wireless Internet access
• Online Employer Guidebook submission
• Breakfast (max. two representatives)
• Lunch and refreshments (max. two representatives)
• One electrical outlet per booth
Once registered Hospitality NL will follow up with more details. For more information or for help with registration please contact Allie Bourden.

Register
Registration has closed for this event.